About Us
Welcome to the Wexford Garden Trail
We are delighted that you have chosen to visit our county, located in what is traditionally known as the Sunny Southeast. The largest of Leinster's counties is bounded by the Atlantic Ocean to the south and to the east by the Irish Sea. The River Barrow and the Blackstairs Mountains along with the southern edges of the Wicklow Mountains bound the north. Only an hour's drive from Dublin, our county is also home to the busy port of Rosslare.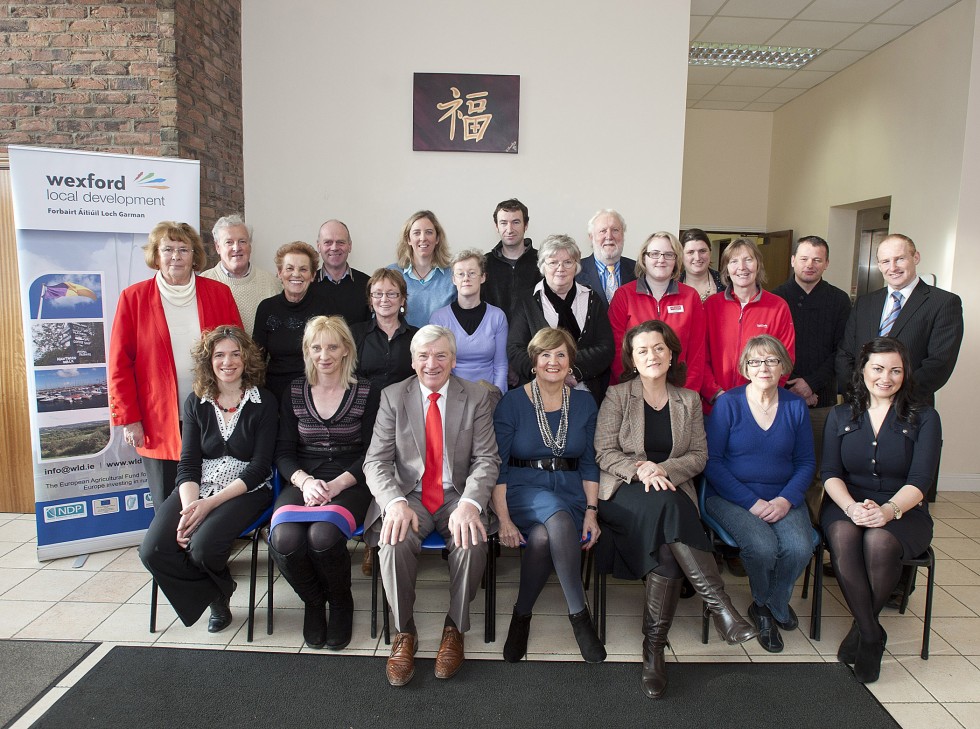 Wexford Local Development (WLD) has been developing a series of tourism trails and networks across County Wexford, through the Rural Development Programme 2007-2013. This has enabled a strategic development of the tourism sector and the Garden Trail was the first to be formed in conjunction with Wexford County Council and Fáilte Ireland in April 2012.
Our gardens reflect  the history and diversity of the county and its landscape. Some of the gardens were originally laid out in the 18th and 19th centuries while others were begun just 10 years ago. Our larger public gardens provide an ideal outing for all the family, and our smaller private gardens will give you not only an enjoyable and relaxing day,  they will also introduce you to the large range of plants which we can grow in this temperate region. Our trail includes specialist nurseries for the more unusual plants and, spread throughout the county, award winning garden centres who will provide for all your garden needs.
The owners of all the garden locations on our trail will be happy to welcome you and to assist you with any information you require to enjoy your visit to Count Wexford.
Garden Attractions